> ARCHIVE > BORONGGOOK DRYSDALE LIBRARY , WATHAURONG LAND
ANTARCTICA with ARCHITECTURE ASSOCIATES is currently working with the City of Greater Geelong on the Drysdale Library.
The project is a high quality community building with high performance environmental sustainable design and is part of the City of Geelong's UNESCO design city accreditation program.
The building form is conceived as a gathering place and ANTARCTICA and Architecture Associates have engaged with the local Wathaurong community looking at gathering places throughout the Wadawurrung culture in its development. The roof top landscape is envisioned as an expansion of the library and incorporates local and indigenous botanical elements, whilst also engaging with the park and main street and referencing the nearby Macleod's waterhole. The brickwork facade draws upon the material history of Drysdale and the greater Bellarine Peninsula.
The new building allows for an increase in Library and Council services due to the expanded footprint and co-location of services to create an active community use building.
Other sustainability initiatives currently being explored are:
> sustainable water management, including collection PV solar array;
> passive ventilation and option for mixed mode spaces;
> shading to public space, and a resilient building;
> reduction of heat island affect through planted roof.
The project is currently in under construction, and is on-track to achieve a 5-Star Green Star equivalent rating.
]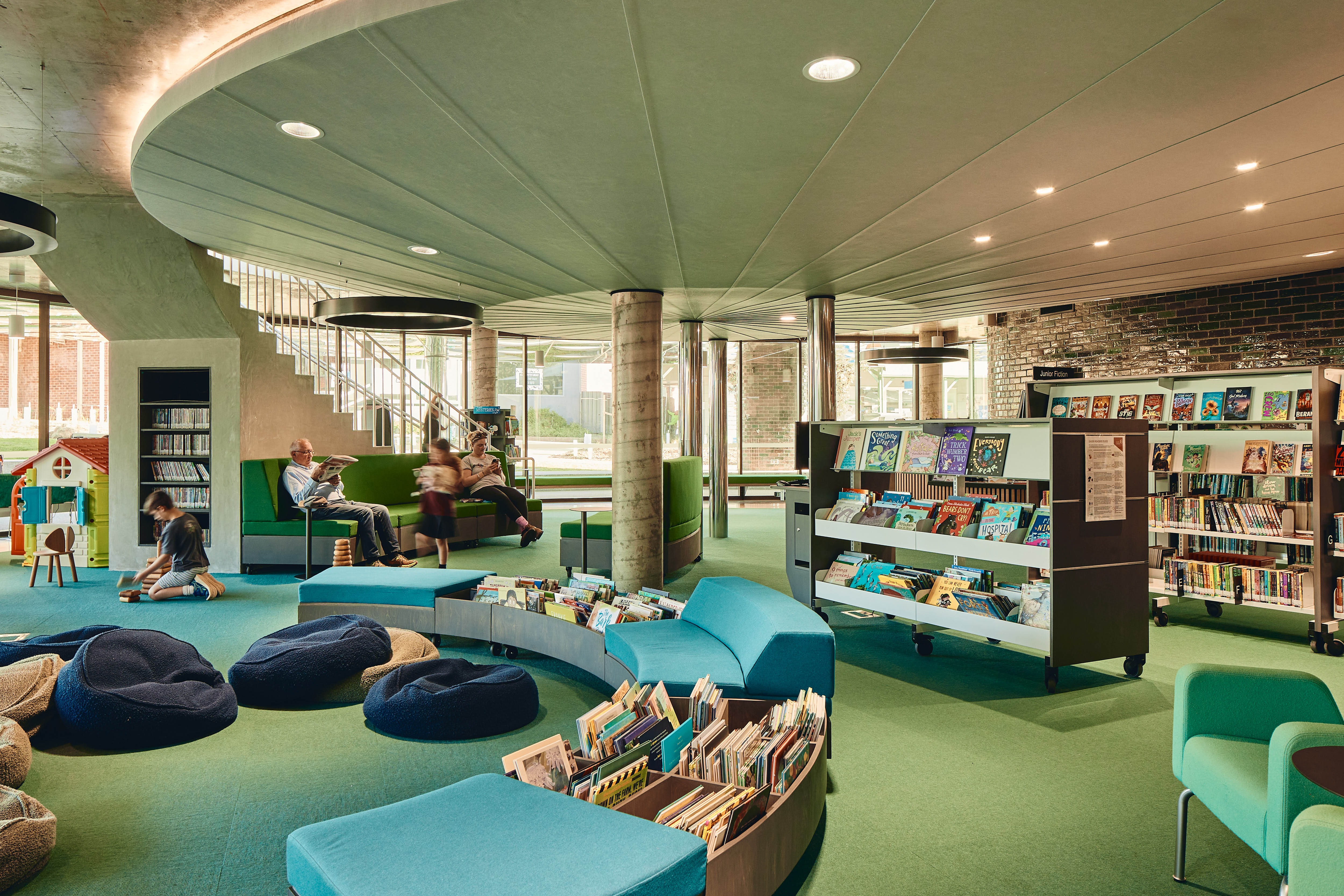 > FLICK THROUGH OUR PROJECT PAMPHLET