> ARCHIVE > PUBLIC > CONCEPT DESIGN > MYRTLEFORD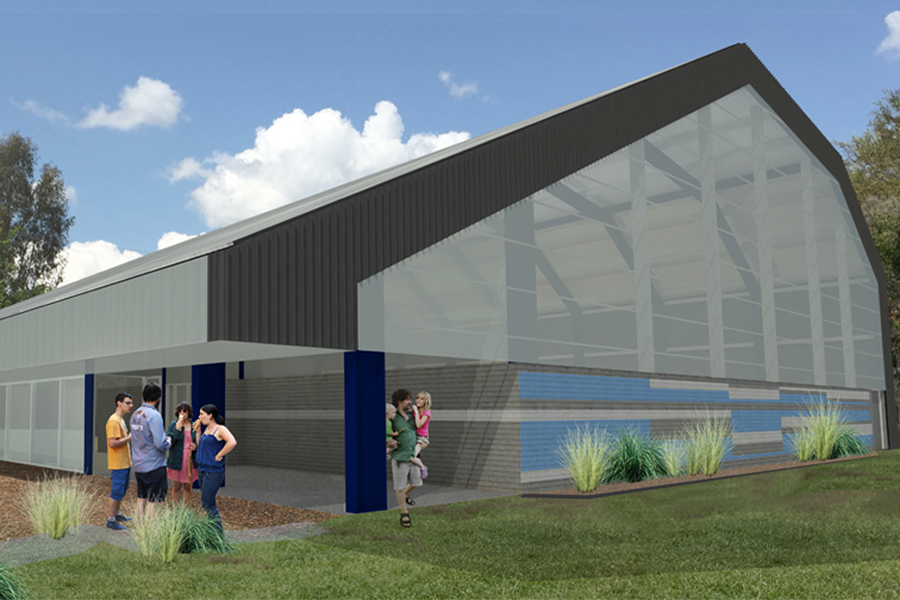 ANTARCTICA is working with the Alpine Shire Council on a feasibility study for an expansion to the Myrtleford Indoor Sports Stadium.

Working with community user groups and the council, ANTARCTICA has designed a concept with a series of siting and scale options to offer the project the greatest flexibility in future development. The stadium uses simple passive systems and takes maximum advantage of existing facilities to provide the community with the best opportunity to fund this important project.

The new facility is designed to host major tournaments and will have two multi-use courts, fully accessible spectator and participant facilities, improved foyer connection and large undercover entrance. Amenities including kiosk and office will have external access and connection which will allow the facility to be shared by other community user groups.